Paul and Kristi Yamilkoski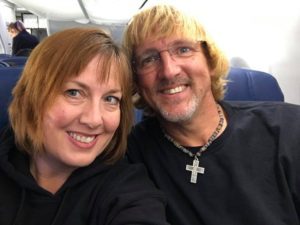 Praise him in the rain! As Noah's parents, Paul and Kristi live by Noah's life philosophy to forever praise God even through the rain. For at the end of every storm there is a rainbow reminding us all of God's promises.
Paul and Kristi currently live in Lakeland, Florida. Paul works with Heartland Credit as a Regional Sales Manager and Kristi works for Lakeland Regional Health Systems as a Director of Information Services.
They love spending their free time at Disney with their grandson, Noah Thomas and always enjoy relaxing at the beach.